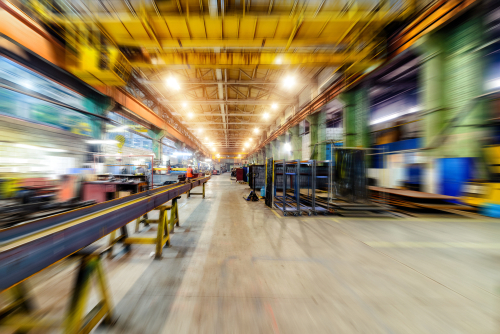 How to use the manufacturing community to offset labor shortage.
With the relatively reduced price of machine tools and fabrication techniques, many businesses brought their manufacturing work in-plant. It was easier to keep control of your inventory if it was right there in the plant. However, we are now suffering from a shortage of trained technical labor. So how do you deal with looming deadlines and not enough workers to make your products?
Knowing what you do best, and who is best at the other things.
Barnes manufacturing recruits and trains employees to provide high-quality machining, fabrication, and painting. However, we can't do it all. That is why we have made sure to embrace the manufacturing community here in the Midwest. Through our network, we are able to quickly outsource the work that does not fit into our shop and maintain excellent employees that are highly skilled and kept busy in the areas that we specialize in. That way, we can better serve customers by managing the product from the beginning and are able to deliver a finished product. This means that the project managers and buyers that we work for do not have to spend their precious time searching for the right vendors and managing the shipping back and forth.
Manufacturing community.
Iowa is a hub of manufacturing. It is the second largest industry in our state. With so many other shops in our area, some would assume that the competition is fierce. While there is some competition, mostly there is comradery. We all have things we excel at, while others have their things. At Barnes, we maintain communication with many other shops and are able to share work with them when needed to meet a delivery. They do the same for us. This network enables Barnes Manufacturing to meet the ever-changing production needs of our customers.
Barnes manufacturing
If you want to join our community of vendors and manufacturers, contact us. We can give you a quote on your project and help you manage your labor needs. To reach out to us use our contact form, give us a call, email, or connect on LinkedIn and Facebook to discuss working with us on your project.